Fans of gospel music have reason to rejoice as Duyile Adegbuyi, a renowned gospel artist, has announced the release of his latest single, "Eternal Life," featuring Remi Odumesi. The song is set to become a fan favourite and is expected to be a staple at Easter celebrations around the world.
According to Duyile, "Eternal Life" was written over 20 years ago while he was meditating on the gospel of John chapter 1. The song is an inspired masterpiece that speaks to the purpose of every man and woman to receive the life of Christ. It highlights the love of God that is expressed to all mankind, past, present, and future.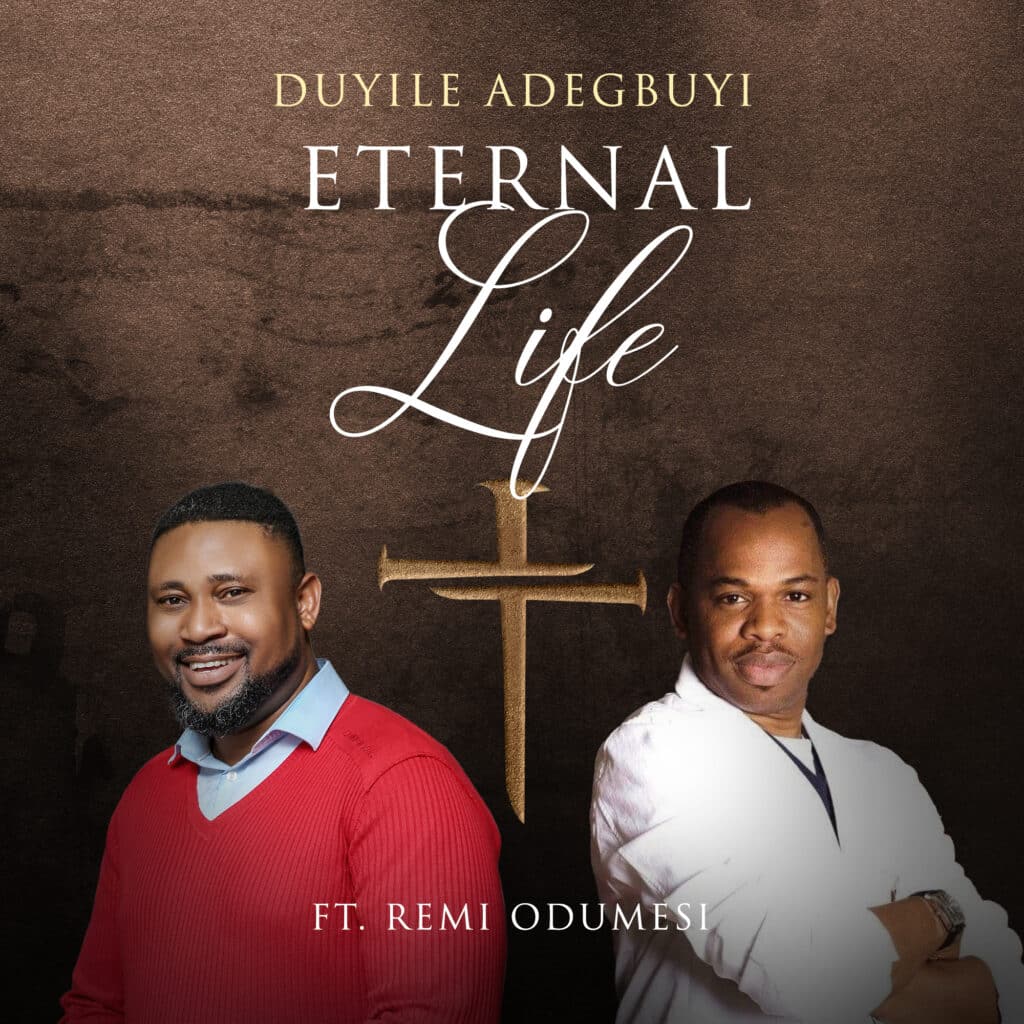 The song reminds us that it is the responsibility of every Christian to share the message of eternal life with others. The commission to share this message is given to each and every one of us who claims Jesus as our Lord and rightful owner.
As Easter approaches, Duyile urges us to remind ourselves and everyone around us that the season is about the life of God. He encourages all souls to receive eternal life so that their purpose can come into view. The song speaks of God's eternal plan for the entire world and is a reminder of the significance of Easter.
Duyile's "Eternal Life" featuring Remi Odumesi is a song that will inspire and uplift all who listen to it. Its powerful message of hope and redemption is sure to touch the hearts of many. As we celebrate the death, burial, resurrection, ascension, and glorification of our Lord and Saviour Jesus Christ, let us make "Eternal Life" our Easter anthem. To Him be glory and honour forever and ever. Amen!